In case you want to load sample properties to fill some data on your website.

You can do this by importing properties from our demo website. Simply go to your real estate script control panel. In the left sidebar find XML Sync link, at the bottom of the sidebar.

In the master URL field paste this link: http://www.cubescripts.com/real-estate-script/

Make sure that you do not check the field this is master as in this case master is our demo and we will be pulling properties from master into your website.





Click on save and you will be presented with the list of properties. Mark the properties that you want to import or mark them all. At the bottom of the script there should be button that lets you finalize the import.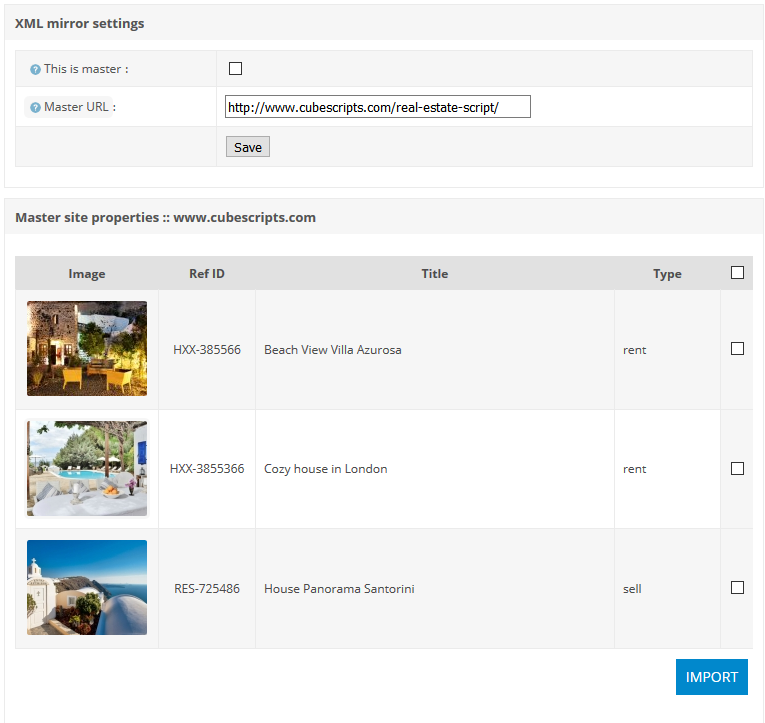 .

Note: Some properties can have large number of images so import process will be slow depending how many images script is importing.