Once you choose pricing option there will be two option to set prices: for sale and for rent. In case you are running just rental or sales website there will be only one option. This can be set in global settings, but for now lets see how to setup prices for rental properties.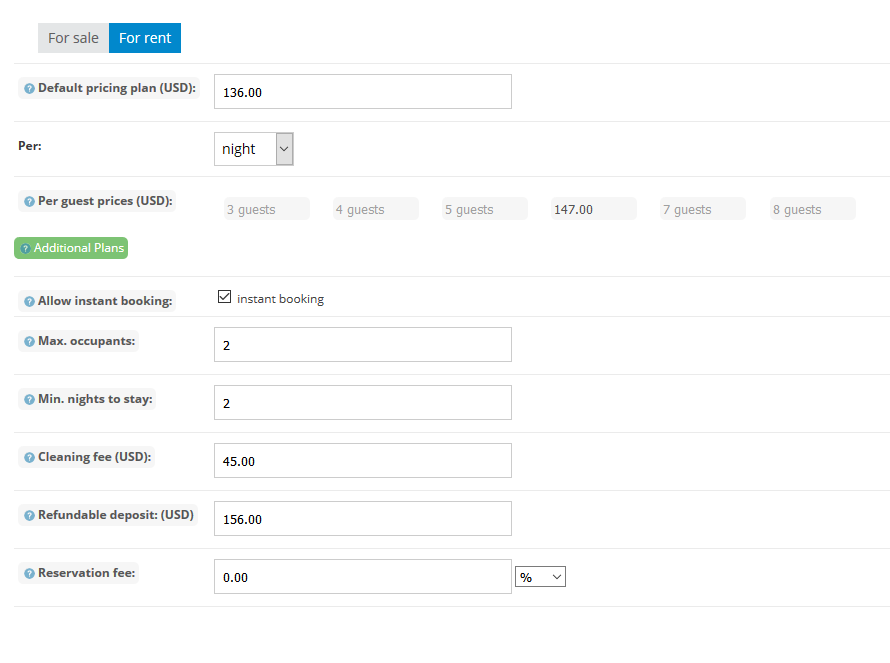 You can choose default pricing plan which will cover all dates and you can set additional plans for specific periods in season.

You can also choose special pricing per guest. There are also additional option each explained by
mark next to the option.
To set additional plans please click on additional plans button to choose price and dates that this plan covers. This means that if user tries to book the dates covered in special additional plans the price will be adjusted.


*To set default currency of the site please go to global website settings.